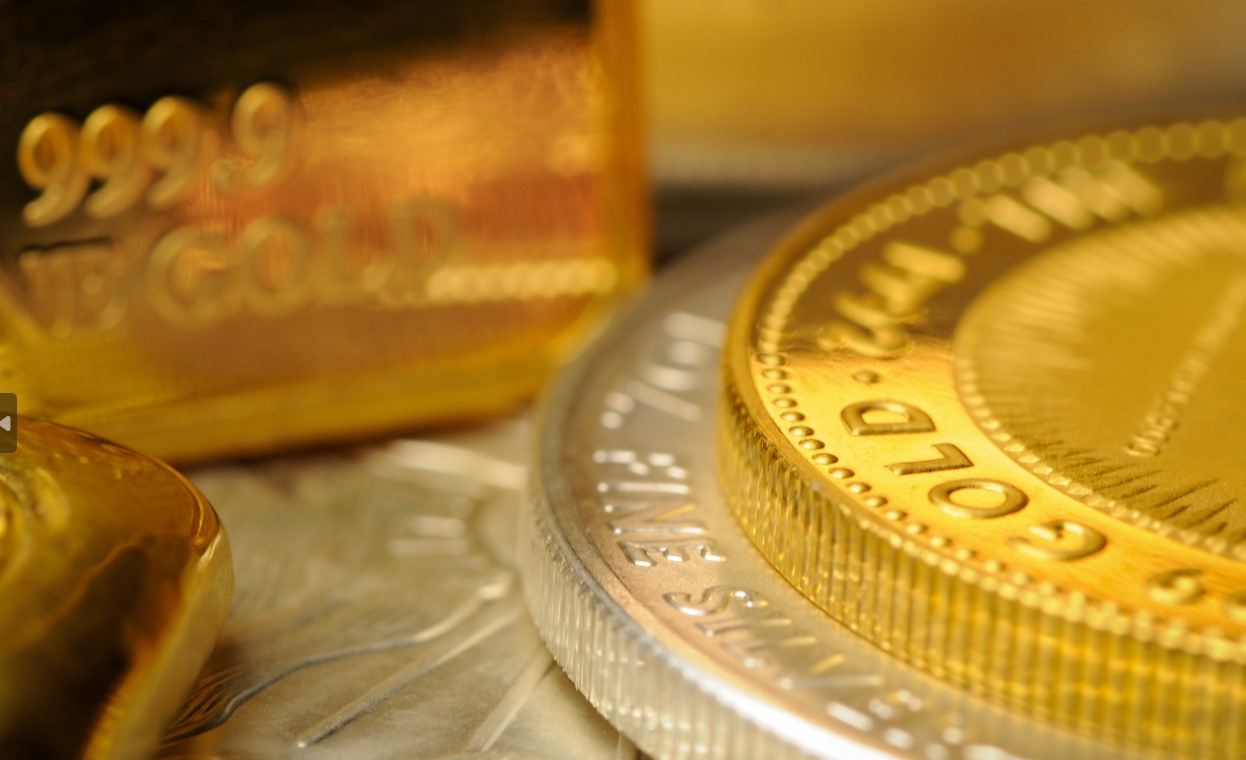 For customers looking to strengthen their investment portfolios, the allure of gold has become increasingly apparent. Diversification, the strategy of spreading investments across different asset classes, is a cornerstone of prudent investing. Gold, with its unique attributes, has found its place in this strategy for several compelling reasons.
Why Gold is Great for Diversification
Gold has long been revered as a store of value and a hedge against economic uncertainties. In today's world, it continues to shine as a reliable asset for diversification:
Stability in Volatile Markets
During times of market turbulence, such as economic downturns or financial crises, gold often exhibits an inverse relationship with traditional assets like stocks and bonds. This means that when the stock market experiences volatility and faces declines, gold tends to shine. This quality offers a stabilising effect on an investment portfolio, helping to mitigate losses during periods of economic uncertainty.
Inflation Hedge
Gold has a unique ability to serve as a hedge against inflation. When paper currencies lose their value due to rising inflation rates, the purchasing power of individuals can erode significantly. However, gold tends to retain its value over time. As a tangible and finite resource, it maintains its intrinsic worth, making it a valuable hedge against the erosive effects of inflation. This characteristic is particularly attractive to investors seeking to safeguard their wealth.
Portfolio Protection
Gold can be likened to an insurance policy within an investment portfolio. It provides a safeguard that comes into play when other assets within the portfolio may falter. In times of economic crisis, political instability, or unforeseen events, gold's value tends to rise, helping to preserve and protect the overall wealth of the investor. This protective quality makes it an invaluable asset for those looking to ensure the stability of their portfolios.
Low Correlation
One of gold's most significant advantages in portfolio diversification is its low correlation with traditional assets like stocks and bonds. Correlation measures how assets move in relation to one another. Gold's low correlation means that its price movements are often independent of those in the stock and bond markets. This independence reduces the overall risk of the portfolio since it is less susceptible to being dragged down by the simultaneous underperformance of all assets, promoting diversification and risk reduction.
Global Recognition
Gold enjoys universal recognition and acceptance as a valuable asset. Its liquidity, meaning it can be easily bought or sold, makes it a convenient store of wealth. Regardless of where you are in the world, gold is readily convertible to cash, providing investors with flexibility and access to funds when needed. This global recognition and ease of liquidity contribute to gold's appeal as an essential component of a diversified investment portfolio.
Conclusion:
By incorporating these aspects into your investment strategy, you can enhance the stability and potential for growth within your portfolio, thereby bolstering your overall financial security. Gold's unique attributes, including its stability during market turbulence, inflation-hedging capabilities, portfolio protection, low correlation with traditional assets, and global recognition, make it a compelling choice for investors seeking to diversify and strengthen their portfolios.
Investing in gold with J. Blundell & Sons is a smart choice that revolves around our trusted brand. With a rich history of reliability and expertise, we are your go-to partner for gold investments. Our commitment to transparency, competitive pricing, and security ensures your investments are in safe hands. We provide a hassle-free and convenient experience, backed by a strong reputation and dedicated customer support. When you choose J. Blundell & Sons, you choose a brand that values your trust and is dedicated to helping you make the most of your gold investments.
Learn more and explore the Gold and Silver bars and coins we have available today.