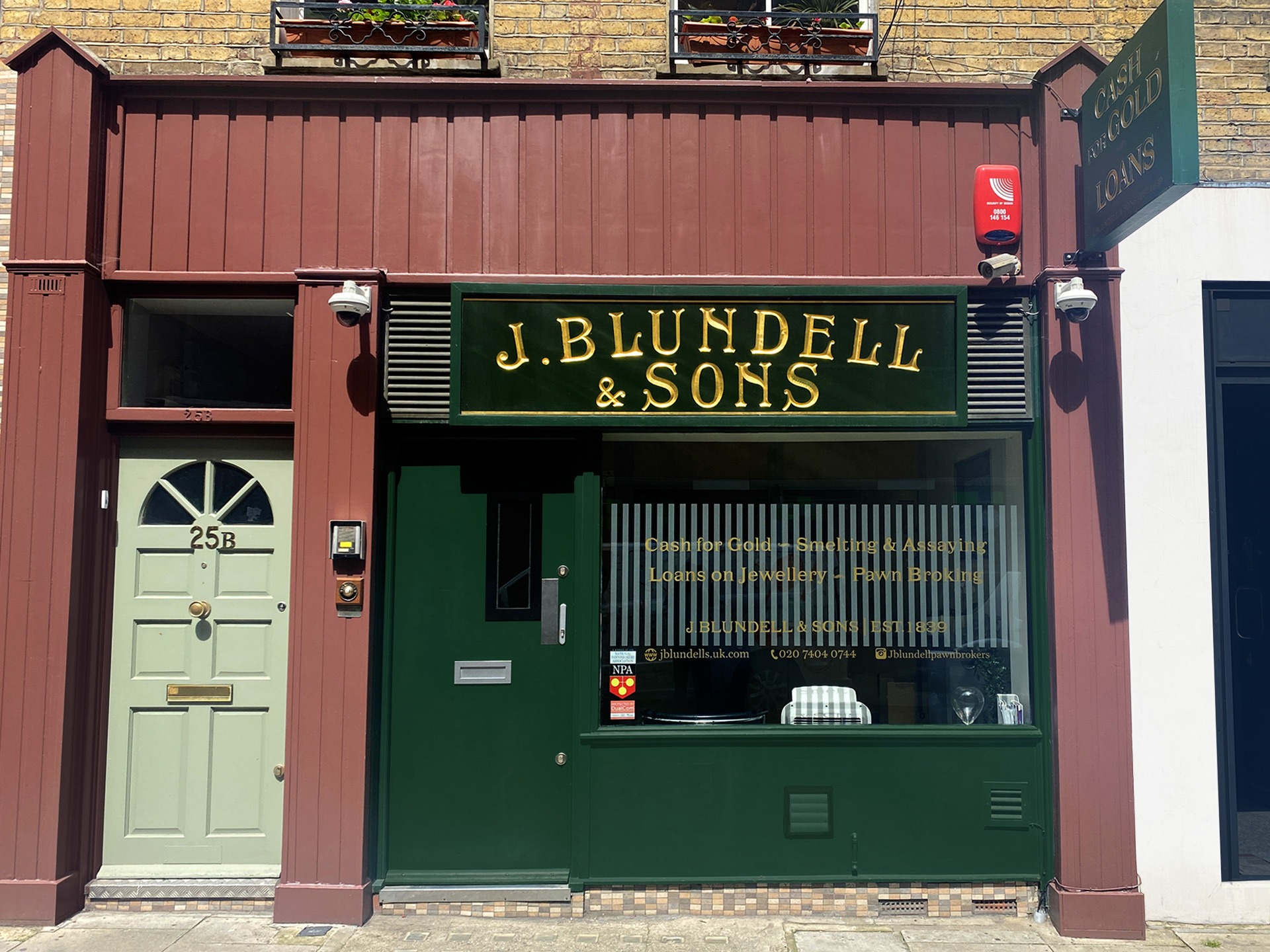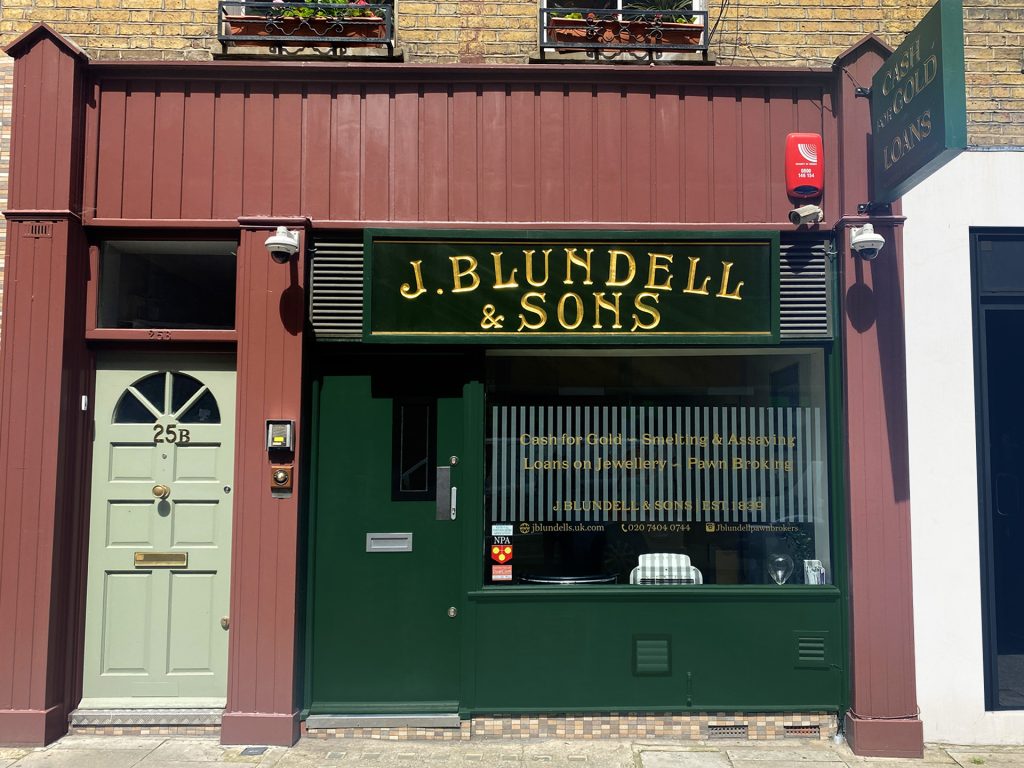 Based in London's Hatton Garden
Established in 1839 we are a long established and trusted business based in London's Hatton Garden.

Gold ownership throughout history had been reserved for the rich but J Blundell & Sons strive to make the ownership of precious metals accessible and affordable to everyone!
We offer LBMA approved fine gold bars and gold coins are suitable for investments or for gifts at great prices. Our gold bars and gold coins are sourced either from the mint or manufacturer or through approved and audited supply chains that guarantee the authenticity of the products that we supply.
All new gold bars are accompanied by a certificate of authenticity.
For all pre-owned 'best-price' gold bars we supply we put each pre-owned item through rigorous testing. Testing involves checking for weight via calibrated industrial scales, seal integrity with industry experts and purity using a NITON XRF gun analyser and the Fischer SIGMASCOPE® conductivity tester.

Your new investment gold or gold gift can be delivered to your UK address via free fully insured, signed for delivery. Buy Now!
For customers who are hesitant to store valuables at home we offer low cost, fully insured, fully allocated vaulted storage in the UK. Click here to find out more.

---
*Please supply a date quote from competitor on their company header paper
**J Blundells & Sons are happy to provide advice on products that we feel meet with your investment needs but we are not regulated by the Financial Conduct Authority and are not authorised to provide investment advice. You should always seek independent financial advice.
***Items must pass testing for authenticity and will be priced on the day of being sold, at that day's gold rate. Daily rates are published here.
How our customers view our service
Cant praise this company enough, very quick to sort orders and friendly. The only place I ll use now. Not like others I've contacted in past!

Shane Holden


1 January 2023

90 mile journey to get there and what a surprise, polite,sympathetic and very friendly we would highly recommend.

Peter Davey


10 May 2023

Slight hiccup with speed of payment going through meant gift purchase didn't arrive on time. Admittedly I left it late and tight for service but was told it would arrive... read more on time. Once everything sorted very helpful staff and speed of delivery from then was excellent. So yes I would recommend J.Blundell & sons.

Tim Lamb


1 March 2023

Very good service and cheaper than elsewhere. What else could you need. Thanks a lot

Saif Bora


1 March 2023

Great people that work in there, I have been dealing with them for at least over than 13 years. You can not go wrong with them. And if you need... read more them to help you with something they will do their best to keep the customer happy. Thank you!

Atheer Khafaji


25 March 2023

Really pleased with the service. Very patiently explained over the phone about how the postal delivery would work. Excellent 😊

gopali chakravorti-ghosh


1 January 2023

Pleasant staff, efficient and easy to deal with. Hope to visit again soon

Shane Holden


1 December 2022

Dealt with J.Blundell recently. Not only did I get the highest price of all the shops I visited in Hatton Garden, but they were also straight talking and very knowledgeable.... read more They knew exactly what I was selling and paid the right price (market rate), no time wasted, will go again.

Can Atik


1 April 2022

Top service ,delivered the next day ,coin was as described,,great to deal with ,wish every firm was as efficient.

Steven Clinton


1 March 2023

Always a pleasure to deal with efficient, responsive & pleasant. Keep it up 👍

Steve Sims


13 May 2023

Great customer service. Had a very smooth dealing with them.

RACHIT AGARWAL


1 October 2022

Very welcomed today at 3:30 help us out a lot. Great service . Please this is the go to shop forget ats bullion and the rest. Great service will see... read more you again next year thanks again

john james


10 May 2023

Excellent service, hopefully first of many purchases , thank you

Mark C-C


20 May 2023

Can't fault these guys! Sold some old gold I had sitting around the house! They gave great prices and were super fast and professional!

Sandrine Mootoo


1 April 2021

Always had efficient service and excellent communication from the team at Blundell & Sons

Patrick Welsh


4 June 2023