Our late Queen Elizabeth II was the longest-reigning monarch in British history. As a result, her face is currently featured on approximately 27 billion coins circulating in the UK. 
In 1953, a year after Queen Elizabeth II took the throne, five different versions of her portrait were created by The Royal Mint for UK  coins. Below we discuss the five different portraits of the Gold Sovereign coins which were created during her reign. 
The First Coin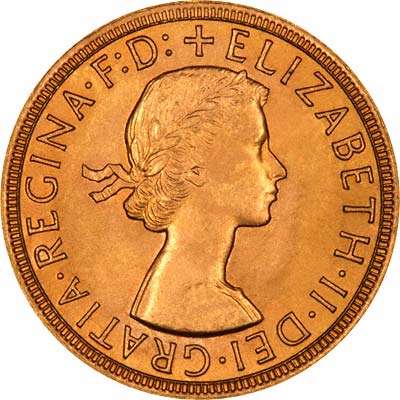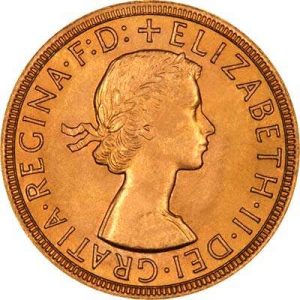 The sculptor Mary Gillick engraved the first coin portrait, which depicts The Queen at 26 years old. This coin represented a fresh start following the Second World War and announced a new Elizabethan era. This coin was used up until decimalisation in 1970. 
The Second Coin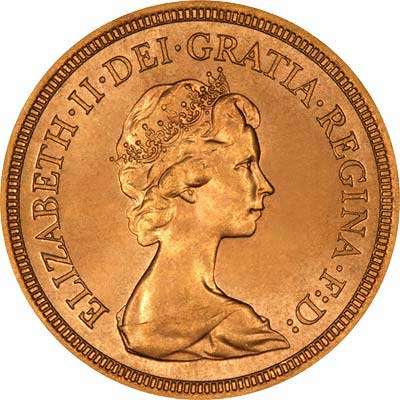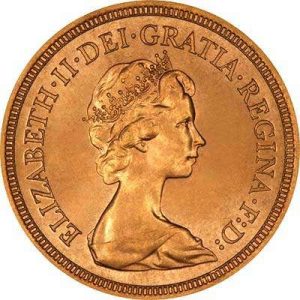 In 1968, Arnold Machin designed the Second Coin, and her portrait was released at the same time as the introduction of the new five and ten-pence coins. This coin pictures Queen Elizabeth II wearing a tiara instead of a wreath. This portrait was used until 1984. 
The Third Coin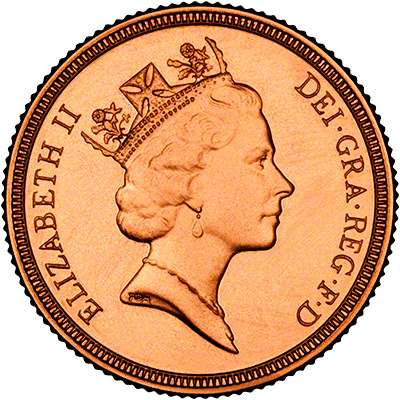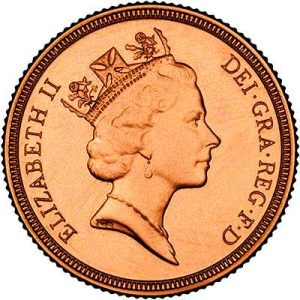 In 1985 the third definitive UK coin portrait was released, and it featured on coins up until 1997. The sculptor Raphael Maklouf designed this coin, and it depicts Queen Elizabeth II wearing the royal diadem. 
The Fourth Coin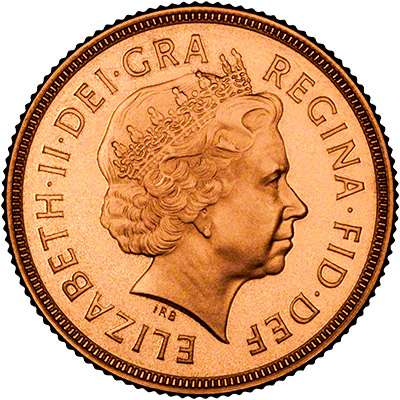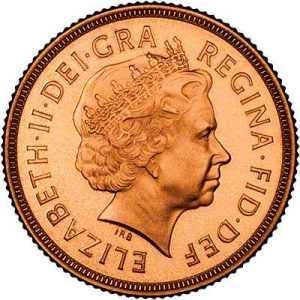 The fourth portrait was created by the sculptor Ian Rank-Broadley FRBS. in 1966; he was invited to participate in a competition to design the new royal portrait. This coin was released in 1998 and was quite overdue.
The Fifth Coin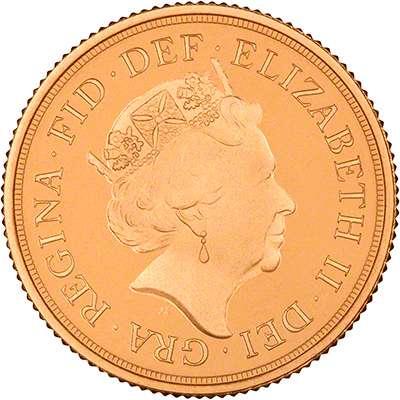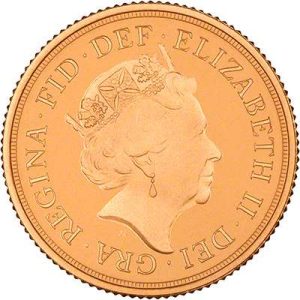 In 2015 the fifth and final definitive UK coin portrait was released. Royal Mint engraver Jody Clark designed it; this coin is still used today. In this portrait, the Queen was 88 years old, and King George IV State Diadem is sitting on her head. She is wearing her Diamond Jubilee drop pear earrings. 
The Royal Mint saw a massive surge in website traffic during the 24 hours after the Queen passed away. Website visitors were coming to their site to purchase the last coins featuring the Queen's portrait. In just a few hours, the final coins had sold out. 
The Royal Mint has confirmed that the 2023 Britannia coins will feature Elizabeth II for the remainder of 2022 and will switch to Charles III in the new year.