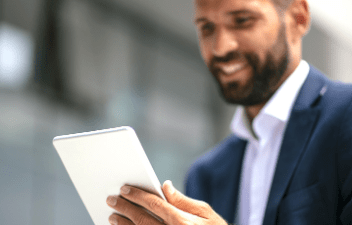 Pawnbroking has been a trusted method for securing loans for centuries. For those in the UK, understanding how to get a pawnbroking loan can be a valuable asset in times of need. As a leading cash for gold company, J Blundell & Sons simplifies this process for those looking to pawn their valuables.
Why Choose Pawnbroking?
Pawnbroking provides a quick and hassle-free way to obtain a loan. Unlike traditional bank loans, pawnbroking doesn't require credit checks. This means, that even if you have a poor credit history, you can still secure a loan using your valuables as collateral. Moreover, with J Blundell & Sons, you're assured of a transparent and fair valuation of your items.
Why Pawnbroking Over Traditional Loans?
Pawnbroking offers clear benefits over traditional loans. Pawnbroking loans offer immediate cash access without navigating the hurdles of banks. Whilst your valuables secure the loan, your credit history isn't a factor, making the process of application a much more straight-forward process. In addition, pawnbroking loans provide transparent terms and flexible repayment options, to enable you to pack back the loan with a plan that suits you. Essentially, pawnbroking serves as a faster, more straightforward financial solution over the traditional loan processes.

Pawnbroking Loan J Blundell & Sons Process
J Blundell's & Sons offer both an online estimate and in-store valuation. See below for the simple steps as to how you can receive an estimation or valuation today.
Online Estimation:
1. Visit the J Blundell & Sons Borrow Page.
2. Fill out the online form detailing your item's description, condition, and other specifics.
3. Upload clear photos for a more accurate estimate.
4. Submit and await a response from the J Blundell team.

In-Store Valuation:
1. Located in the heart of London's Hatton Gardens, you can visit J Blundell & Sons store for a direct valuation.
2. Get an offer based on the current market value by experienced staff.
3. If the offer aligns with your expectations, your valuables are safely stored as collateral.

How to Finalise Your Pawnbroking Loan with J Blundell & Sons
Know Your Item's Value: Before you step into J Blundell & Sons, familiarise yourself with the value of your item. This preparation ensures a seamless valuation.
Check Out Their Borrow Page: Dive into the J Blundell & Sons Borrow Page to get all the loan details you need.
Request an Online Estimate: Complete their online form, making sure to describe your item and attach clear photos.
Wait for Feedback: The J Blundell team will assess your details and promptly send an initial loan quote.
Visit Their Hatton Gardens Store: For a detailed valuation, drop by their store in the heart of London.
Seal the Deal: If their in-store valuation aligns with your expectations, go ahead and agree to the loan terms.
Trust Them with Your Valuables: Rest easy knowing J Blundell & Sons will keep your item safe as collateral.
Stay Prompt with Payments: Remember to repay on schedule, so you can get back your pawned valuables without a hitch.
Conclusion
Opting for pawnbroking with a trusted name like J Blundell & Sons gives UK residents an efficient, straightforward, and trustworthy avenue to secure loans. Your valuables aren't just possessions; they're your financial safety net when you need it. Should you need any further information and would like to speak to someone about a pawnbroking loan, please contact us.