J Blundell & Sons recommends that you print out and keep a copy of these terms and conditions for future reference.
These terms and conditions apply to all transactions on this site. Please read them carefully. They do not affect your statutory rights.
This site is owned and operated by J Blundell & Sons ("we" or "us" or "our"). If you have any questions or comments with regard to these terms and conditions please contact us on info@jblundells.co.uk.
These terms and conditions apply to the use of this website and by accessing this website and/or placing an order you agree to be bound by the terms and conditions set out here. If you do not agree to be bound by these terms and conditions you may not use or access this website.
These terms and conditions and all transactions relating to this website are governed by English law and are subject to the non–exclusive jurisdiction of the English courts. We do not accept amendments to these terms and conditions.
Additional terms and conditions may apply for prize competitions, online bidding, pre–release orders and our added value services and offers. If so, you will be alerted to them at the relevant juncture.
These terms and conditions only cover J Blundell & Sons website. Any other websites which are linked to from this site are governed by their own terms and conditions. We accept no responsibility or liability for the content or operation of websites, which are not under our control. We are required by law to tell you that sales can be concluded in English only and that no public filing requirements apply.
J Blundell & Sons own the copyright, trademarks and other intellectual property rights in all material and content on this website, which you may use, download, copy, publish, transmit or otherwise make available by any other means only for your own personal, non–commercial use. Any other use or reproduction of the material or content is strictly prohibited.
You may not create any link to this website without prior written consent, nor may you restrict or inhibit the use or enjoyment of it by anyone else.
While we will use reasonable endeavours to verify the accuracy of any information we place on the J Blundell & Sons website, we make no warranties, whether express or implied in relation to its accuracy.
We make no warranty that the J Blundell & Sons website will meet your requirements or will be uninterrupted, timely or error–free, that defects will be corrected, or that the site or the server that makes it available are free of viruses or bugs or represents the full functionality, accuracy, and reliability of the website.
We will not be responsible or liable to you for any loss of content or material uploaded or transmitted through the J Blundell & Sons website.
Changes to this agreement
J Blundell & Sons reserves the right to make changes to our site, policies, and these terms and conditions at any time. If any of these conditions shall be deemed invalid, void, or for any reason unforeseen, that condition shall be deemed severable and shall not affect the validity and enforceability of any remaining condition.
Melting & Assaying Services*
Complete our online form and then post your item(s) to us.
Complete our online quotation form and we'll provide an estimate on the amount we could possibly lend you.
Invest in gold & precious metals and receive FREE, insured delivery.
Have a question? Click here to read answers to those most commonly asked.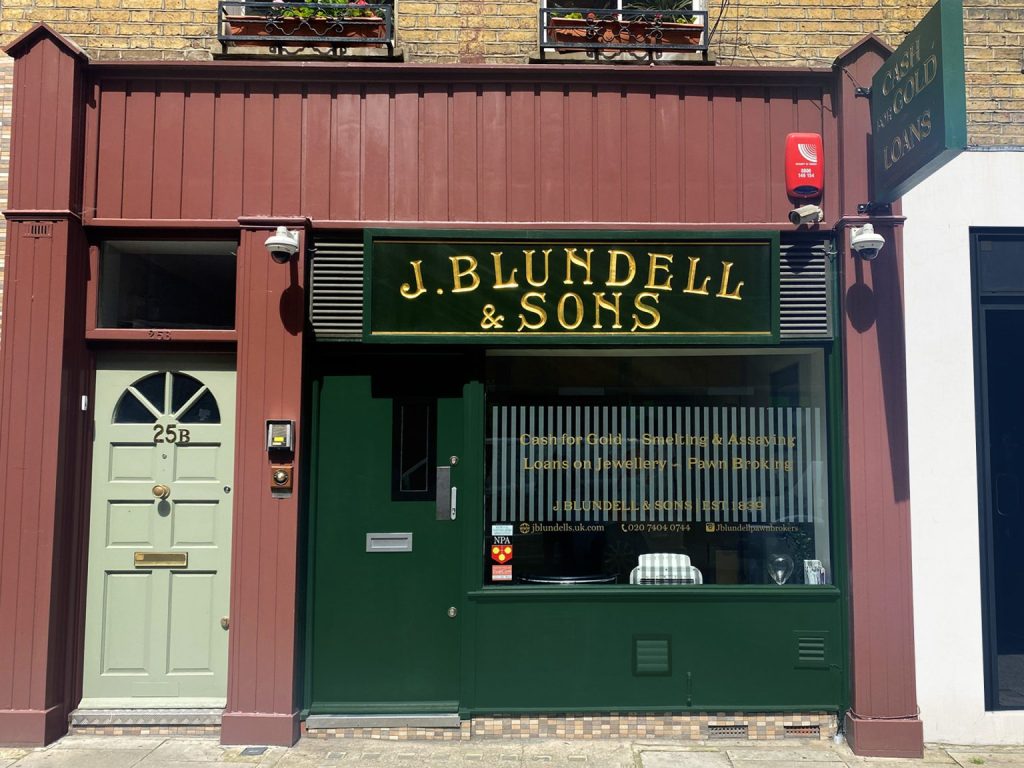 Why Buy With J Blundell & Sons?
*J Blundells & Sons are happy to provide advice on products that we feel meet with your investment needs but we are not authorised to provide investment advice. You should always seek independent financial advice.
** Please supply a date quote from competitor on their company header paper
***Items must pass testing for authenticity and will be priced on the day of being sold, at that day's gold rate. Daily rates are published here.
† We accept debit card payment for orders up to a value of £10,000 and Cash on Collection up to the value of £9,000.