If something goes wrong...
At J Blundell & Sons we strive to offer a high quality service.
However, we all recognise that there may be times when things go wrong. If something does go wrong you are entitled to an explanation as to why you have been treated as you have been. We believe it is important that you are given the opportunity to question what has been done and if you are not happy with it to receive an explanation. Our complaints procedure is outlined below.previous family, the Hearn's, gold refining business.
Whatever the issue, you can be assured that individual problems will be looked at and, if we are at fault, we will do all we can to put things right.
When you have made a complaint to us, we will:-
Investigate your complaint;
Inform you of our findings
If we are at fault, we will endeavor to rectify the matter to the best of our ability
Contact us about your dissatisfaction:
By email: info@jblundells.co.uk
By phone: 020 7404 0744
In writing: J Blundell & Sons Ltd, Ground & Basement, 25 St Cross Street, London EC1N 8UH
We shall acknowledge your complaint within 1 working day and answer you within 5 working days.
We will listen to your complaint and may ask you to put this in writing so that all of the details are clear. We will then speak to staff members or agents of our company who transacted with you to take their comments before reverting back to you. We will seek to reach a resolution with you in an amicable, collaborative manner and wherever possible to your satisfaction. A Manager or an Operational Director of our company will deal with the complaint in the first instance, but if you are still dissatisfied, it will be referred to a Director of the company.
In our final response letter to you we will inform you that you have the right to refer your complaint to the Financial Ombudsman Service (FOS), free of charge, but you must so do within 6 months of the date of the letter. We will also inform you that if you do not refer your complaint in time, the Ombudsman will not have our permission to consider your complaint and so will only be able to do so in very limited circumstances. For example, if the Ombudsman believes that the delay was as a result of exceptional circumstances or circumstances beyond your control.
Whilst you may take your complaint to the FOS or other such body (such as Trading Standards), if a resolution between the company has not been possible and you feel your complaint has not been satisfactorily handled, you also have other options. We are members of the National Pawnbrokers Association (NPA) and customers can contact them for guidance on Pawnbroking matters (at sonia.sahota@thenpa.com or 020 7934 9497), but please note that their role is not to resolve disputes. Taking your complaint to the NPA does not affect your rights to contact the FOS or seek resolution other ways.
Financial Ombudsman Service
The National Pawnbrokers Association
2nd Floor
289 Green Lanes,
Palmers Green, London
N13 4XS
T: 07735 886930
E: sonia.sahota@thenpa.com
Melting & Assaying Services*
Complete our online form and then post your item(s) to us.
Complete our online quotation form and we'll provide an estimate on the amount we could possibly lend you.
Invest in gold & precious metals and receive FREE, insured delivery.
Have a question? Click here to read answers to those most commonly asked.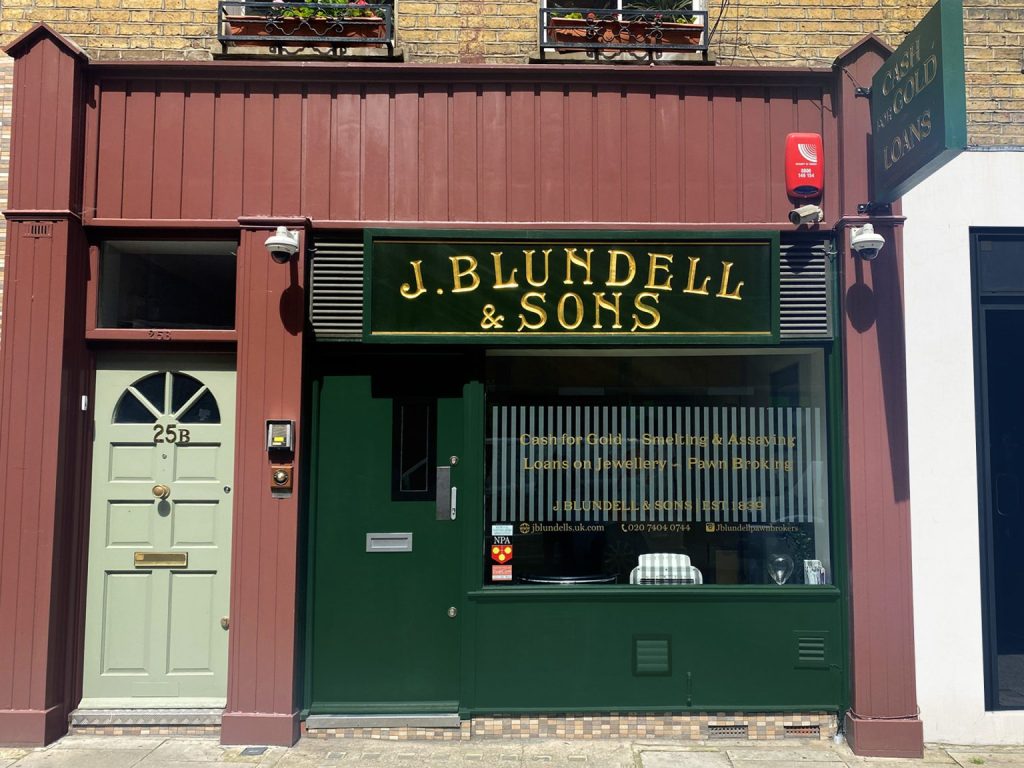 Why Buy With J Blundell & Sons?
*J Blundells & Sons are happy to provide advice on products that we feel meet with your investment needs but we are not authorised to provide investment advice. You should always seek independent financial advice.
** Please supply a date quote from competitor on their company header paper
***Items must pass testing for authenticity and will be priced on the day of being sold, at that day's gold rate. Daily rates are published here.
† We accept debit card payment for orders up to a value of £10,000 and Cash on Collection up to the value of £9,000.